Regular Fire Sprinkler Maintenance Is Crucial For Fire Safety
When your fire sprinklers are working effectively, these systems can help control a blaze from spreading. However, when there are portions of your system that fail, fires can quickly rage out of control. At AAA Fire Protection, our regular maintenance and inspection schedule is designed around the NFPA 25 standards for routine assessments of your fire protection systems. Whether you decide to work upcoming maintenance tasks into your regular review schedule or complete them all at once, we can work with you to ensure that your fire protection repairs are completed in a timely manner.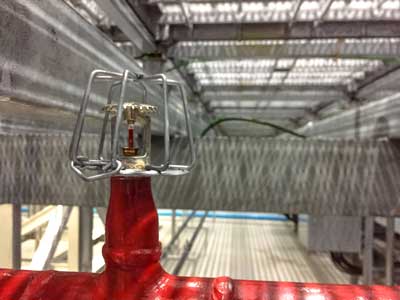 Parts of your fire sprinkler system that may require service include:
Standpipe Systems
Deluge Systems And Controls
Backflow Preventers
Wet, Dry, Foam Or Special Hazard Systems
Water Spray Systems
Preaction Systems And Control
System Controls
Our qualified technicians will provide an in-depth review of your fire protection system and make any recommendations for immediate remediation or future work that should be considered.
Read the full article at AAA Fire Protection